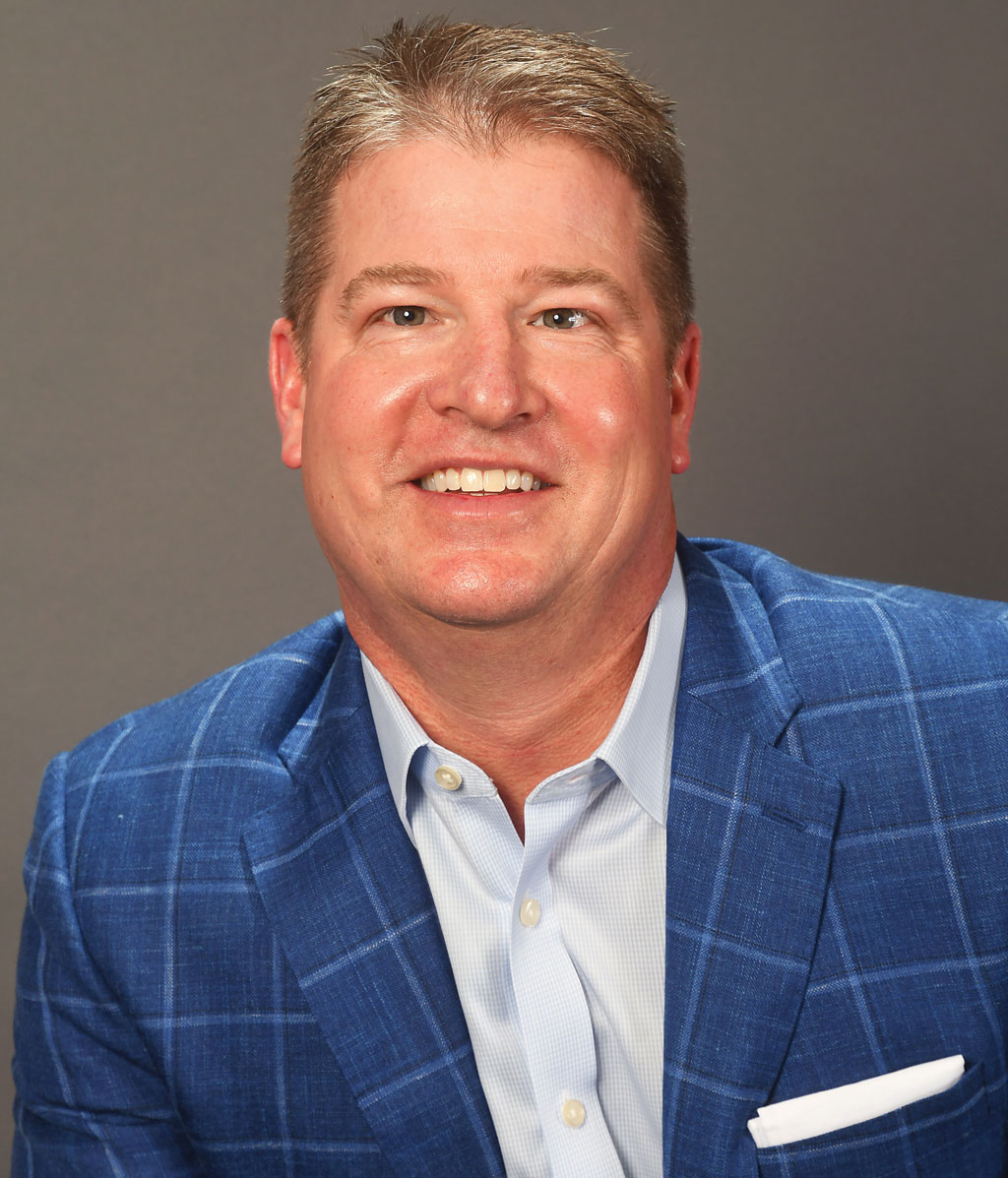 Dale Eeles
Vice President
Event Development
A native of Des Plaines, IL (a northwest suburb of Chicago), Dale has been involved in corporate relations and marketing since 1995. Dale began his career at his alma mater. During his ten-year tenure at the University of Nevada, Las Vegas, Dale served in a variety of duties, including the Director of Corporate Relations. He was responsible for the sales and day-to-day operations of the VIP Suite program, Club Seat program, and facility sponsorship sales. Dale secured the $1 million naming rights sponsorship for new press tower at Sam Boyd Stadium and assisted in the $5 million naming rights sponsorship for the Cox Pavilion, the new facility attached to Thomas & Mack Center. Currently, Dale serves as the Vice President of Event Development at Las Vegas Events. He is responsible for marketing, selling, and managing sponsorship sales for special events and networking with all local hotel properties, as well as local and national sponsors. He also serves as the liaison with our broadcast partners.

Dale has been with Las Vegas Events since 2005.

Dale's Insight
"It is such an exciting time to be at Las Vegas Events. Having the opportunity to work in the production and presentation of world-class sports and special event events is an excellent fit for me. It is very gratifying to connect our events with our local hotel properties to produce an unforgettable event experience for our event producers and visitors."
SIGNATURE EVENT SHOWCASE